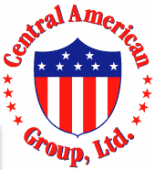 Central American Group, Ltd.
Experts In Transportation, Logistics, Distribution And Packaging
10320 Werch Drive
Woodridge, IL. 60517
630-972-0606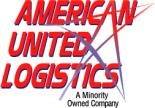 We strive to offer the finest and safest food grade warehousing available. Our facilities are managed to follow Good Manufacturing Practices (GMP) to exceed your expectations in safety, security, and sanitation. Our food driven sanitation program has delivered continuous AIB Superior ratings. All facilities are FDA registered and equipped with 24/7 electronic monitoring including video surveillance.

Central American Group has chosen the Internationale Centre in Woodridge Illinois for two locations including our corporate offices. The modern and richly landscaped Internationale Centre offers immediate access to I-55 and I-355 enabling superior multi-state distribution. Click on either location below for additional information...
10320 Werch Drive, Woodridge, IL. 60517
10220 Werch Drive, Woodridge, IL. 60517

Our third facility is conveniently located in the Windham Lakes Business Park located 1.25 miles from the Weber Road / I-55 interchange southwest of Chicago. The I-55 access enables convenience to/from the entire national interstate system. Click on the location below for additional information...
1125 Remington Blvd, Romeoville, IL. 60446

Through our real estate partnerships, we have the ability to quickly secure additional space to meet your short-term or long-term requirements.